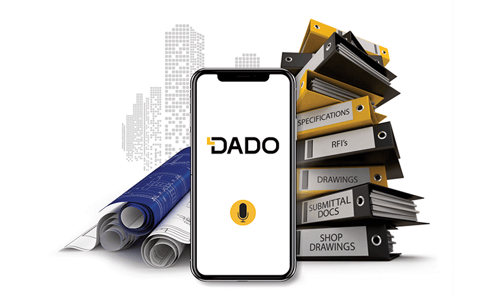 Let's Talk.
Ready to stop wasting time doing document administration or finding the project information you need? DADO is here to support you. Fill out the form below and our team will reach out to help you get started.
Rather just get on a call?
You can reach us at
(866) 704-7210 or book time with us whenever works for you.
After initial setup, they (DADO) makes document identification, administration and distribution to the people that need them most a seamless, real-time process. There's no more worry that the field doesn't have the latest up to date information."
Lee Wyman, PE Vice President, Ben Hur Construction